Some time ago, I bought
this
tutorial from
Smadar's Treasure
for a ring called, very appropriately,
A Star is Born
.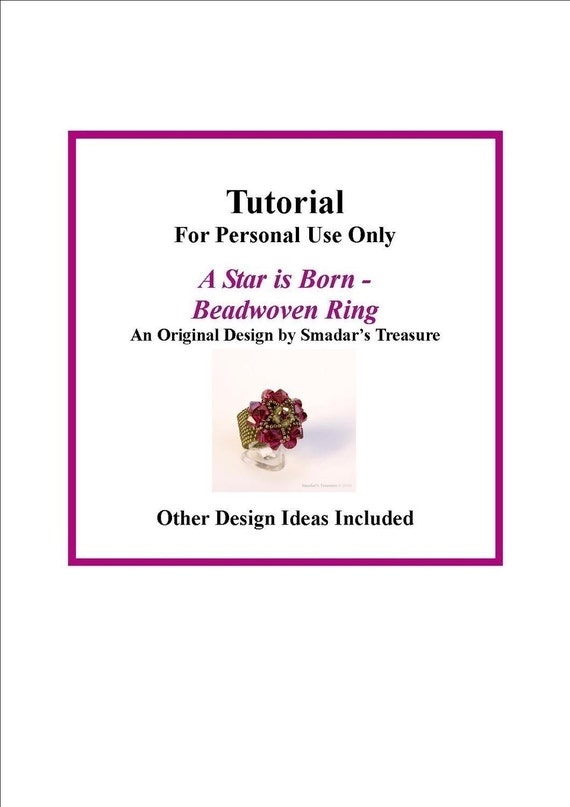 Much to my delight, the ring worked up quickly and easily. It also takes just a few beads, most of which I usually have laying around.
I think it's definitely pretty in pink.
Since I don't wear rings often, this sits in my jewelry box waiting for a special occasion.
I did not count on the fact that little girls love sparkles and have very good memories. Yesterday, the kiddo asked if she could wear my ring. It took me a few minutes before I realized she was talking about my pink sparkly ring. My rings are too big for her little fingers, so off we went to the bead store.
The kiddo has some amazing taste. The colors she chose are awesome together. I used slightly smaller beads for her ring and I love the way it turned out.
The smaller beads look great on her little fingers.
I might even make a smaller one for a pinky ring for me. :)
Check out Smadar's
blog
and
etsy shop
for more awesome tutorials.
Another of Smadar's patterns was used for this month's
Beading Babes
projects. We all took a stab at Smadar's
Ravashing Rosettes
pattern. You can see my version
here
. The other members' versions are
here
.